Skip to Content
Exceptional Pet Wellness Care in San Jose & Campbell, CA
Contact Reed Animal Hospital to Schedule Pet Wellness Exams
Preventative care and client education are two priorities at Reed Animal Hospital. We assess every patient's breed, age, and species to determine the appropriate level of pet wellness care. San Jose and Campbell, CA pet owners count on us to provide annual physical exams, vaccinations, parasite tests, blood work, nutritional counseling, and more for their furry companions. Our primary goal is to help you and your pet enjoy a healthy, fulfilling life together. If it's time for your pet's annual checkup at one of our welcoming, state-of-the-art pet wellness centers, contact us today to schedule an appointment!
What Is a Pet Wellness Plan? Why Is Having One Important?
Some say an ounce of prevention is worth a pound of cure. Preventative medicine is just as essential to animals as it is to humans. Having a pet wellness plan in place ensures your pet remains happy and healthy for as long as possible. Since animals can't always tell us when they're feeling sick, annual exams are beneficial in diagnosing illnesses. If detected in their early stages, many chronic conditions and diseases can be treated. Routine pet wellness visits identify health issues early, so they're easier and less expensive to treat. Pet wellness care may also include discussing the benefits of daily exercise, regular grooming and oral hygiene, and wellness pet foods if your pet needs to go on a diet to lose weight.
What to Expect During Your Pet's Annual Wellness Visit
During your pet's annual wellness visit, our staff will assess their ears, teeth, gums, and joints for any signs of inflammation or infection. We'll also listen to their chest to detect any signs of heart murmurs, check their eyes for any vision changes, and examine their skin for any signs of abnormal growths, parasites, or skin disorders. As your pet ages, we may recommend blood, urine, and stool tests to check for heartworm disease, intestinal parasites, abnormal glucose levels, and the early stages of kidney or liver diseases. We can discuss proactive measures you can take for your pet's health, including special exercises, prescription diets, or flea, tick, and parasite prevention treatments. We can answer questions you have regarding health, social, or behavioral changes or issues you've noticed recently in your pet.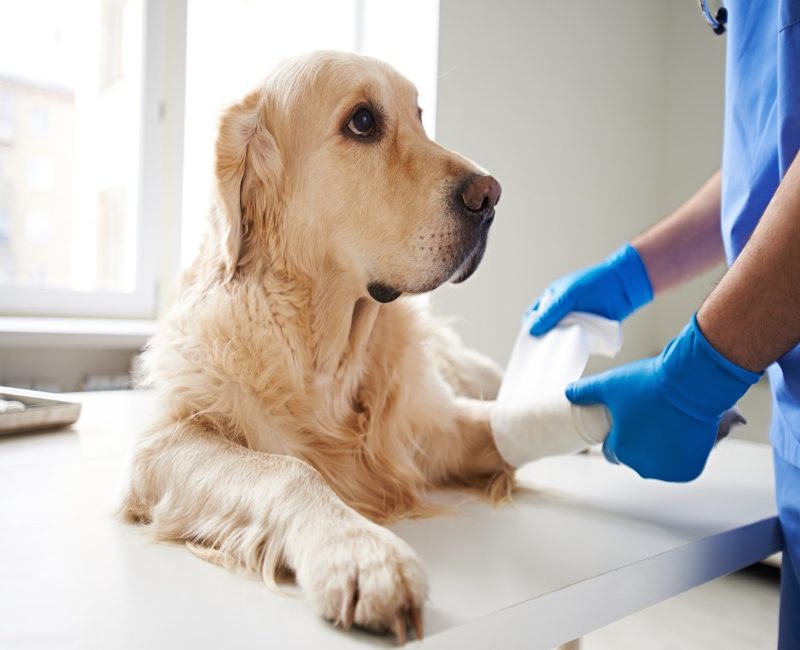 Comprehensive Pet Wellness Care From a Caring, Skilled Staff
Our comprehensive pet wellness care in the San Jose area includes wellness exams, vaccinations, dental care, spaying and neutering services, nutrition counseling, pain management, and more. We understand your pet may be experiencing anxiety or discomfort about being in an unfamiliar setting when visiting our pet wellness center. That's why our caring, skilled staff strives to make annual pet wellness visits as comfortable and convenient as possible. From puppies and kittens to senior pets over the age of seven, we treat every patient individually, considering their age, breed, species, lifestyle, and medical history when making treatment recommendations. We'll discuss ways to stimulate your pet physically and mentally during exercise, playtime, and socialization. Various breeds have different needs for nutrition and exercise that may also vary according to your pet's life stage. Our experienced local vets would be happy to consult with you to keep your pet healthy and happy year-round. Be sure to ask about our puppy and kitten wellness development and healthcare packages!
Why Choose Reed Animal Hospital as Your Pet Wellness Center?
At Reed Animal Hospital, we treat your pet as if they were our own. Your pet's wellness is very important to our compassionate staff. Our comprehensive in-house laboratory makes quick, accurate diagnostics for our patients possible. Our veterinary services include dentistry, dermatology, behavioral modification consults, laser therapy, microchipping, digital X-rays, heartworm prevention, surgeries with anesthesia, prescription diets, and so much more. We're also equipped to handle many pet emergencies, including traumatic injuries, seizures, the ingestion of toxins, severe vomiting and diarrhea, or difficulty breathing.
Schedule Your Pet's Next Wellness Visit With Our Team Today
Reed Animal Hospital would love to be your local provider of pet wellness care in the San Jose, Campbell, and Saratoga areas. Contact us today to request an appointment to learn more about how you can keep your pet healthy and happy with regular exams and preventative treatments. In addition to our veterinary clinics, we also offer pet boarding, grooming, and daycare through our sister company, Dr. Dave's Doggy Daycare. Read our reviews to see why our local vets are so highly recommended!
We Treat Your Pet as if They Were Our Own