Skip to Content
Join Our Team
We are always looking for enthusiastic, compassionate people to join our team at Reed Animal Hospital! Please check out our current job openings below:
Veterinary Technician
Campbell/Saratoga Office
We are looking for an energetic, self-motivated individual to join our outstanding team! Our ideal candidate will be detail-oriented, compassionate, and have excellent communication skills.
Job Duties and Skills:
Assisting veterinarians with examinations, anesthetic procedures, and associated record keeping.
Blood draws restraint, placement of IV catheters, anesthesia, radiology, giving medication.
Candidates should be prepared to work efficiently, with the ability to exercise good clinical judgment and compassion.
Bending, kneeling, squatting, lifting up to 40 lbs, and extended periods of standing throughout the day may be required.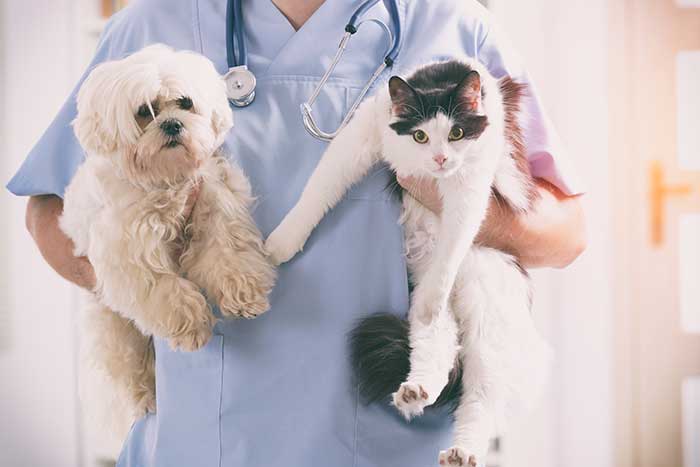 Veterinary Assistant
Saratoga Office
We are looking for a veterinary assistant with great attention to detail, the ability to follow instructions, and the ability to work cohesively with our skilled team of doctors and technicians.
Job Duties and Skills
Assisting veterinarians with examinations and record keeping.
Restraining/holding pets for veterinarians and technicians.
Providing clean bedding, water, and litter pans for pets and cleaning cages, runs, and/or hospital facilities.
Exercising and feeding hospitalized pets as needed.
Benefits
We offer compensation commensurate with experience, skills, and education. Benefits for full-time employees include medical/dental insurance, significant pet care discounts, and more!
If this sounds like a good fit, we'd love to hear from you! Please email cover letter and resume to rahresumes@gmail.com.
We Treat Your Pet as if They Were Our Own