Skip to Content
Vet Services in Campbell & Saratoga
Veterinarian Services in Campbell & Saratoga
Providing the Best Healthcare for Your Pet
As pet owners and animal lovers, we understand that your dog or cat is a member of the family. Therefore, we strive to provide a welcoming environment with a focus on preventative care and client education.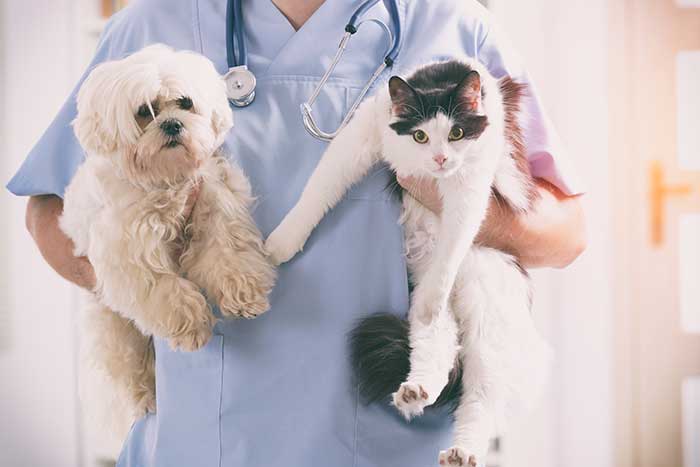 Adult & Senior Wellness
We encourage preventative care for our senior pets to help them remain healthy and happy as they grow older. We work with you to put together a personalized plan for your senior pet.
Anesthesia
Our team of veterinarians and technicians are exceptionally trained in patient monitoring under anesthesia. We monitor all of our surgical patients by assessing blood pressure, the percentage of oxygen in the blood (pulse oximetry), respiratory rate, ECG (electrocardiogram), and more.
Separation anxiety and aggression (e.g. fear based) are just some of the issues we commonly evaluate in our practice. We are always happy to provide advice, prescriptions (where indicated), and referrals for a variety of behavioral concerns.
RAH stocks a large range of medications for all your pet needs. We also provide an online pharmacy for your convenience, which includes free shipping for all auto-ship items…never run out of your pets' prescription diets again!
Comprehensive In-House Laboratory
Complete blood count (CBC), Chemistry, Urinalysis, Fecal Analysis, Skin Cytology, Ear Cytology, Fungal Cultures and more results are available in-house daily.
We offer comprehensive dental care including complete teeth cleaning, oral surgery (mass excisions, tooth extractions), and treatments of oral diseases. If dental x-rays are needed, we utilize our digital dental x-ray, which provides excellent detail for evaluating all aspects of the tooth and jaw. Preventative dental care is enhanced by a non-anesthetic dental cleaning and polishing option.
Dogs and cats are susceptible to a wide array of skin problems, which can also be an indicator of their overall health. We are prepared to create a personalized treatment plan for your dog or cat, which can range from a change in diet to antibiotics, or even medicated shampoos. Allergy testing through blood samples is utilized to help chronic skin problems.
Digital X-Ray
An upgrade from the traditional Analog system, Digital X-Ray has faster scanning and better image quality. Images can be transferred easily electronically, allowing off-site reading by board-certified veterinary radiologists. This environmentally friendly alternative allows for faster diagnosis and better patient service.
Heartworm is a serious disease and our veterinarians encourage pet owners to remain proactive in protecting their pets. Our veterinarians recommend Heartgard and Advantage Multi, which we carry here at the hospital, to keep your pets safe.
Dr. Shari Johnson at our Campbell location is a federally accredited veterinarian who can provide the necessary health documentation for domestic and international travel for your cat or dog. l. She is well-versed in the intricacies and regulations of traveling with your pet to ensure a smooth trip. Check out out Health Certificate for Travel page for more information.
A trip to the veterinarian can be a very stressful experience for some pets, so we offer house calls to bring our services right to your door.
Our class IV therapy laser uses the red wavelength of light to stimulate cell regeneration, healing, and increased blood circulation. We use it for numerous conditions including arthritis, intervertebral disc disease, fracture healing, soft tissue injuries, skin wounds and infections, and on surgical incisions to hasten the healing process. This is a wonderful, non-invasive tool to aid in long-term patient comfort and good health.
Microchips are one of the best ways to be reunited with a lost pet – when a pet is lost, the first thing shelters and veterinary clinics will do is scan for a microchip. Each microchip has a unique number that links to the pet owner's contact information.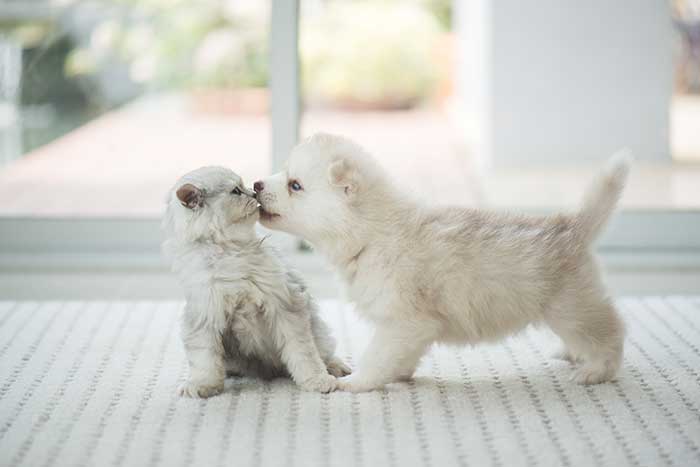 Prescription Diets
RAH regularly stocks Hills, Purina, and Iams prescription lines. Our veterinarians are happy to help you determine which diet is appropriate for your pet's condition.
We are dedicated to helping your new puppy or kitten get the healthiest start possible, which is why we offer Puppy/Kitten Packages. These packages include 2 Wellness Exams, a complete round of vaccines, stool exams. Heartworm testing, Dewormings, and Nutritional advice.
As part of your pet's long-term health plan, we recommend spaying/neutering. These procedures have many health benefits, including helping to prevent uterine infections and breast cancer in female pets and testicular cancer and prostate problems in male pets. At Reed Animal Hospital we also offer laser therapy, which can vastly improve the healing process after your pet is spayed or neutered.
Surgery
Our veterinarians are skilled in various types of surgery ranging from routine spays and neuters to more complex and advanced procedures such as intestinal obstructions. Occasionally we may recommend having a board-certified veterinary surgeon perform a surgery. They will come to our hospital and use our state of the art surgery suite.
Just like people, pets need vaccinations too. Vaccinations are essential to protect your pet so they can stay healthy as long as possible. At Reed Animal Hospital we will work with you to set up a safe and personalized schedule for your pet's vaccinations.
Our veterinarians, technicians, and receptionists are here seven days a week to assist you and your pet in any situation. In the event of an emergency, we are prepared to support your pet with emergency stabilization, laboratory testing and x-rays, pain control, treatments for infection, IV fluids, fracture and wound care, treatment for poisonings or seizures, and referrals to specialty facilities.
We Treat Your Pet as if They Were Our Own